Seeing the Light(ing)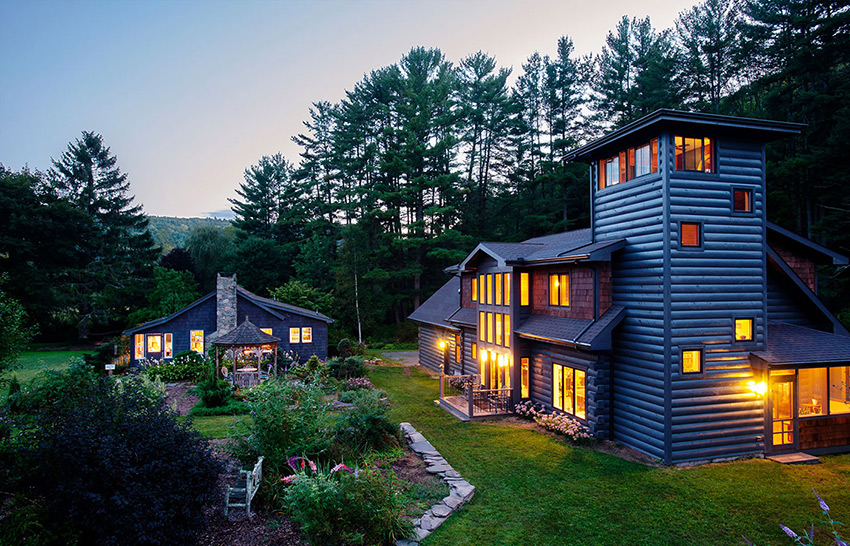 Lighting fixtures do much more than light up your new Estemerwalt log home. They enhance the look, feel and comfort of the rooms where you live, dine, sleep, read and talk.

Choose light carefully. The fixtures, lamps and other light sources are integral to your ideal design. And with so many options available, from rustic to minimalist, you're sure to find elements that are perfect. Perhaps consider wagon-wheel chandeliers, fixtures with deer antlers, sleek track or rail lighting, and everything in between. Lamps, pendant lights and sconces in endless styles present other options.

Logs and natural wood, with their medium and dark colors, soak up light. That's why a thoughtful and well-designed lighting arrangement will showcase inviting, warm and well-lit spaces.

As a first step, leverage the beauty and health benefits of natural light. Once you embrace how your home design welcomes the sun in, additional lighting will comprise three types: ambient, task and accent.

Ambient light is the general lighting that fills most of your living space. Look to chandeliers, recessed lights or track or rail lighting.

Task lighting illuminates specific areas for particular activities. Lamps, lighting fixtures under kitchen cabinets and pendant lights over a kitchen island are examples.

Accent lighting highlights features such as artwork and exposed beams. Many stylish fixtures, such as pendant chandeliers, can be accents on their own.

At Estemerwalt, our design experts will share our expertise about the wealth of lighting styles and options available and how to incorporate them into your design. It's a key step in making your log house into your unique, ideal home.