Home Size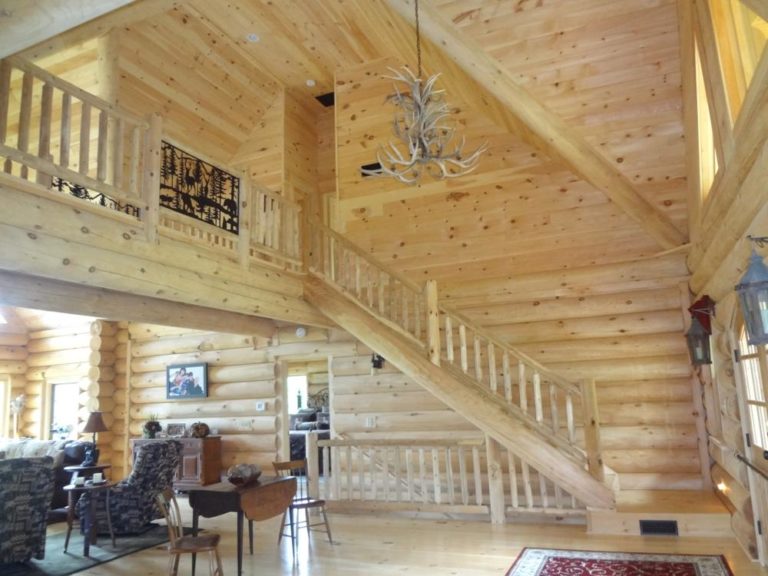 How Much House is Ideal?

It's the most basic question when you're planning a new log home: How large should it be?

That depends on your needs and preferences, but a good rule of thumb is 600 square feet per person. That's 2,400 square feet for a family of four, in line with the national average of 2,469 square feet for a single-family home, based on U.S. census data on homes whose construction began in the first quarter of 2023. In the Northeast, the average was larger: 2,800 square feet.

At Estemerwalt, we offer homes of all sizes to make your dream home a reality. Our pre-designed plans range from the quaint, 1,100-square-foot Pine Grove, which makes a perfect weekend getaway, to the 6,240-square-foot Cook, one of several Estemerwalt designs expansive enough to be classified as a mansion.

In addition, our design experts can customize any plan to fulfill your needs or create a unique plan based on your preferences.

Many questions will determine your home's actual size. Will children share a room or rooms, or will each have his or her own? Do you want a guest bedroom? A library? A home office? Do you want a separate dining room, and if so, how many guests should it accommodate?

The shape of the property also plays a role. Will your home be built into a slope, allowing for the creation of a daylight or walkout basement?

Considering future needs also is vital. Weigh what it takes to maintain the home now and down the road. Will children eventually move out? Will you still live there when you are less able or willing to climb stairs?

Estemerwalt's design experts are on standby to partner with you on every detail, large to small, to ensure your new home, perfectly sized, is your dream home.