STEP 4: FINDING A LOG HOME CONTRACTOR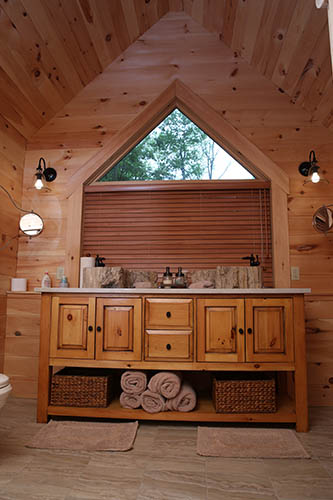 Your new log home is going to need a good contractor to bring your new home to fruition. A good group of contractors can make your log home building experience enjoyable and satisfying.
Finding a good contactor should start with checking references. It is recommended that you get at least three to four references before you hire. References are important so that you can check quality and reliability.
Here are a few ways to find a good log home contractor:
Log Home Company
Realtors
Attorneys
Loan Officers
Insurance Agents
Surveyors and Building Inspectors
Contact the Log Home Council to obtain a list of builders who construct log homes in your area. The real estate section in your local newspaper is a great source for builders. Looking through ads and reading articles in the log home magazines can be an excellent resource as well.
Do your homework
Once you have a list of builders, do your research on their reputations and the quality of their work. Ask the builder for references of past clients and visit homes they have built – any reputable builder will happily provide this for you.
When you talk to builders and homeowners, take along a notebook to record the information you find and your personal impressions about specific builders and homes. Doing so will help you to make comparisons later. Ask past customers if they are you happy with their home, if they had any problems, and if so, were they fixed promptly and properly, and of course, if they would buy or build another home with this builder.
Ready to get started? Request more information from Estemerwalt and a representative will help you.